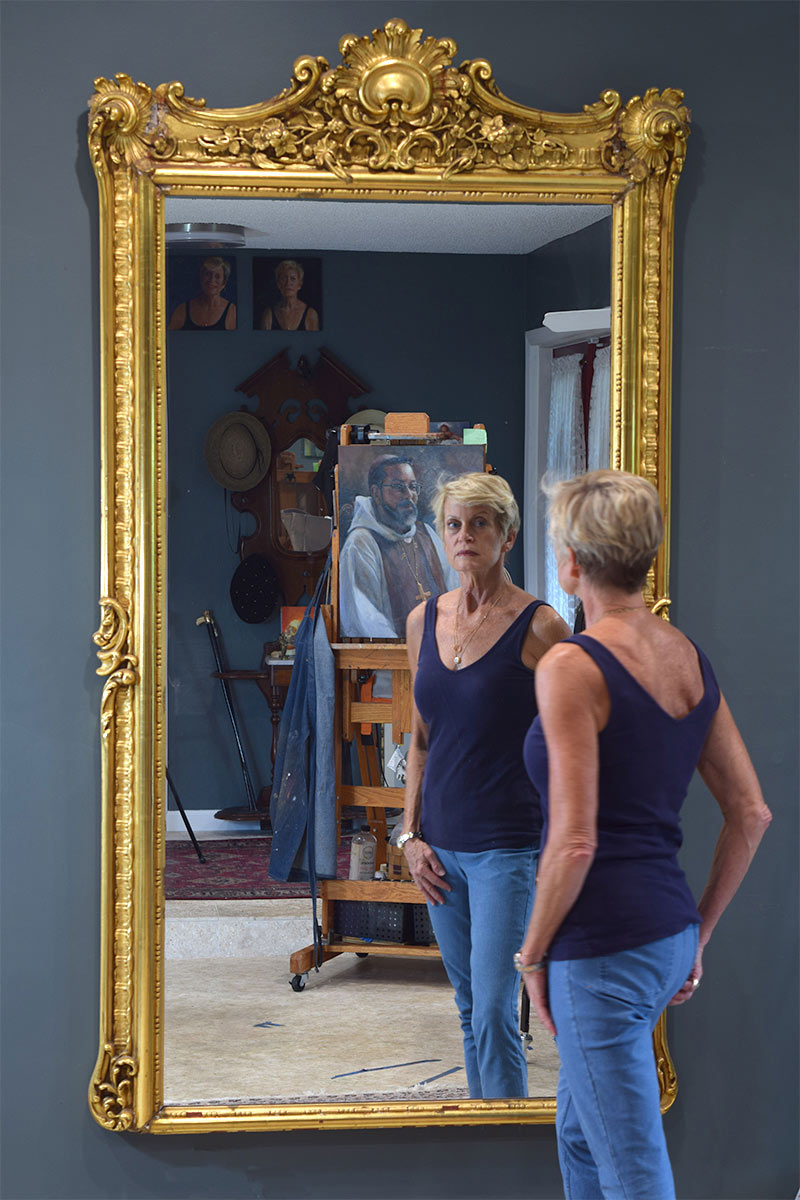 Elizabeth Reed Biography
Elizabeth Elvart Reed captures the spirit of people and places. She paints and draws from life to experience subtle gestures and light. Her oil paintings and graphite drawings catch the passage of time resulting in fresh, exciting compositions.
Elizabeth was born in Honolulu, Hawaii, and grew up outside of Chicago. She studied painting and drawing at The School of the Art Institute of Chicago as a teenager and a degree student. Two previous years at The University of Kansas built a strong foundation. Elizabeth earned her BFA in Illustration and graphic design at Cornish College of the Arts, graduating with the highest honors.
There are many ways to learn. Academics are the tools that construct art. Traveling and working with masters develop your voice. Elizabeth sailed from Chicago to the Florida Keys, the Bahamas, and the Caribbean. She explored Europe, Southeast Asia, Honduras, and Dubai. All people are the result of their experiences and culture. Traveling is a palette for her imagination.
She continues her education by attending workshops with Steven Assael, Alyssa Monks, Vincent Desiderio, and David Jon Kassan. Elizabeth studied sculptural anatomy with Andrew Cawrse at Anatomy Tools. These masters have expanded her skills and visual vocabulary.
As an art professional, Elizabeth taught drawing and painting at The Armory Art Center, The Boca Raton Museum School, The Coral Springs Museum of Art, and ArtServe in Ft. Lauderdale, FL. She presented a self-portrait project to the girls at Our Little Roses Mission in San Pedro Sula, Honduras. Private students get personalized attention in her home studio.
Her award-winning work shows in local, national, and international exhibits. She is a past board member of The National Association of Women Artists, where she exhibits online and in New York. Her "Portrait of Astrid" was published in North Light Books' "Art Journey, Portrait and Figures." The first exhibition of The FAÇeADE Project will open soon at St. Mary Magdalene Episcopal Church in Coral Springs, FL.