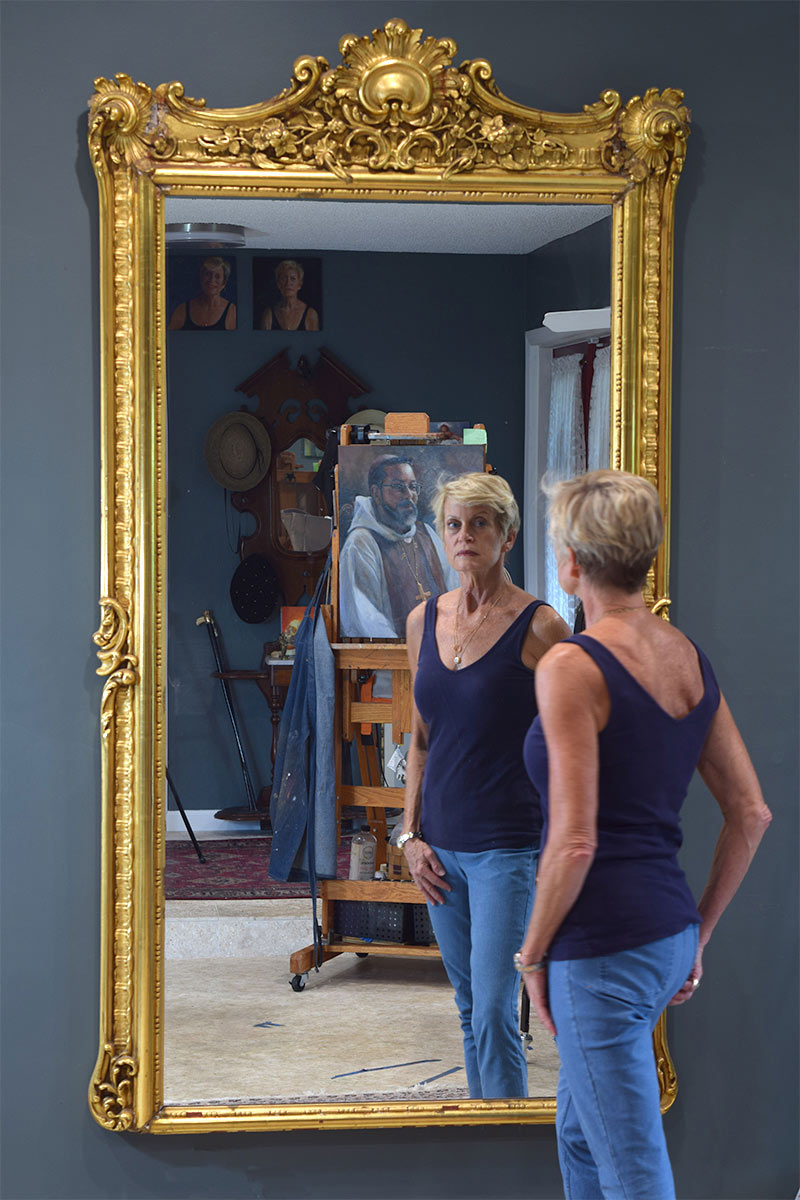 Elizabeth Reed Biography
Elizabeth Reed started drawing when she was eight years old. When her childhood babysitter shared her sketchbooks of elaborate fashion drawings, she knew she wanted to be an artist. Drawing and painting people became her passion.
Adventure is an intrinsic component of Elizabeth's personality. She sailed from the Great Lakes to Florida via Canada, the Eastern US, the Bahamas, and the Caribbean. Her family lived in East Sussex, England, and she has traveled through Europe, Singapore, Southeast Asia, and Dubai. These experiences taught Elizabeth that people from different cultures all want the same things in their unique ways.
Elizabeth studied painting, drawing, and printmaking at The University of Kansas and The Art Institute of Chicago. When she earned her BFA in Illustration with highest honors at Cornish College of the Arts in Seattle in 1994, her watercolor featured on the famous Pike Place Market Festival Poster.
Now, Elizabeth regularly studies figurative painting and drawing with Steven Assael. She recently attended the sculptural anatomy with Andrew Cawrse of Anatomy Tools in Las Vegas, NV. The intensive workshop was interrupted by the COVID – 19 lockdown.
She taught painting and life drawing at The Armory Art Center, West Palm Beach, The Coral Springs Museum of Art, ArtServe in Ft. Lauderdale, and the Boca Raton Museum School. Through her involvement with St. Mary Magdalene Episcopal Church, she initiated The Self Portrait Project at Our Little Roses Orphanage in San Pedro Sula, Honduras, in 2013. By coordinating the Sister Cities International Cultural Exchange web site between Ft. Lauderdale and Gold Coast City Australia in 2012, she showcased our unique cultural identity.
Painting and drawing from life is Libby's life long discipline. She believes that time is a magic element. The high energy engagement to catch mood and personality when working from life is her most significant challenge. This persistent practice has resulted in excellent fresh work.