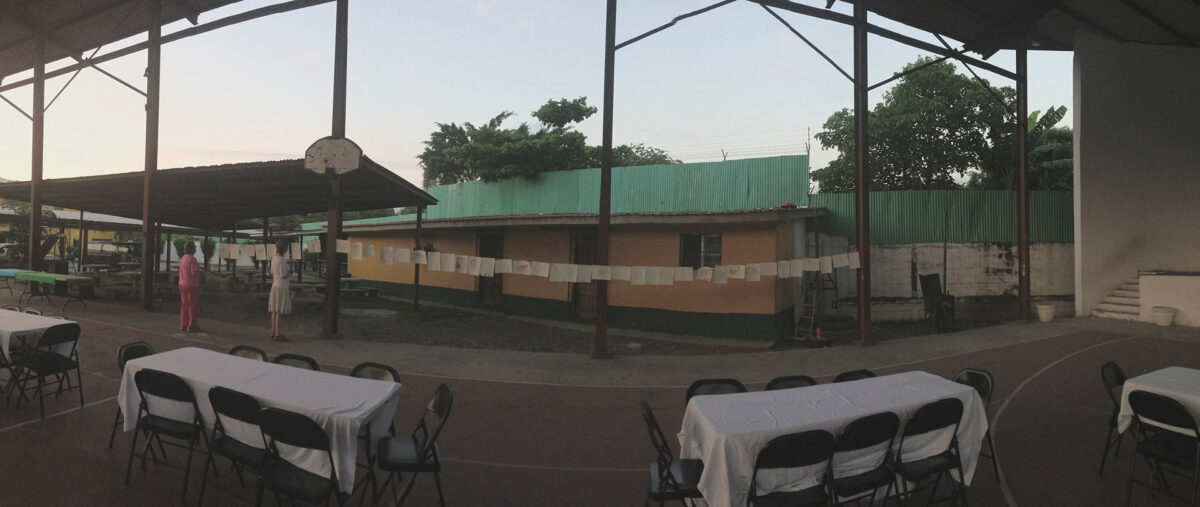 Our Little Roses Ministries – The Self Portrait Project
April, 2013
This life-changing adventure started when my 15-year-old daughter, Mem, wanted to go on a mission trip to Honduras. Our Youth Group director from St. Mary Magdalene Episcopal Church had a hard time organizing the trip to San Pedro Sula, deemed "murder capital of the world." It was 2013, and the State Department website warned Americans not to travel to Honduras. None of her friends' parents would entertain the idea of sending their teenager to this incredible place, but Mem said, "If we don't go, who will?"
Diana Dillenberger Frade founded Ministerios Nuestras Pequenas Rosas (Our Little Roses Ministries) in 1988. Our Little Roses is an NGO dedicated to rescuing the girl child in Honduras from situations of risk. OLRM is committed to preparing Honduran girls to be integral members of society by creating an atmosphere of love, self-reliance, and respect. The girls grow with a sense of security into successful women with moral and spiritual values rooted in Christ's teachings. The strength of this ministry lies in providing each girl with the best education possible.
What started in a small rented house became a residential complex, including a pre-school and the Holy Family Bi-lingual School. Soon, OLRM established an additional ten-bedroom efficiency apartment for girls transitioning into school and life. Graduates from OLRM created the medical and dental clinic. The retreat center based in the mountains is a peaceful place to rest the soul and pray.
Mem wanted to go on this trip. I was terrified but told her she could go if I went with her. I designed a self-portrait project for the girls. I provided them with plastic mirrors, not knowing that they did not have one of their own. My friend, Lucia, and I made a diagram of the face and translated it into Spanish. We brought sketchbooks and markers and talked about drawing ourselves.
A few girls drew their faces, but some wanted to be the model. My heart was happy to see so many girls lying on the soccer pitch, drawing up a storm! The subject matter ranged from abstracts to portraits to still lifes. We made a gallery from the clothesline and had an "opening," at the end of our visit.
Mem celebrated her 16th birthday at Our Little Roses. The group that came on the trip remain forever friends of mine at St. Mary Magdalene Episcopal Church.
We met Spencer Reese on this trip. Spencer had won a Fullbright Scholarship to start the Our Little Roses Poetry Fellowship. His mission was to help the girls write poems about home. Spencer helped create the documentary, "Voices Beyond the Wall," where girls found their voices in poetry.
Click on the links below to find out more about Our Little Roses Ministry, Voices beyond the wall and the Poetry Fellowship.
Here are some of the masterpieces on exhibit on the clothesline gallery