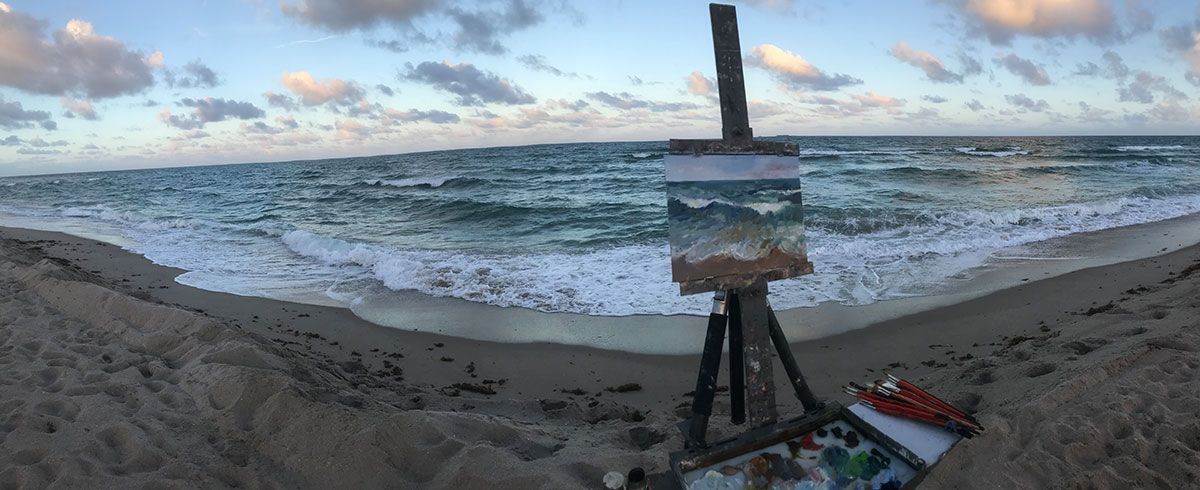 Spring Mental Weeding
Regrets or "What Ifs?"
"Walk
lightly
in the spring; Mother Earth is pregnant."
Native American Indian (Kiowa) Proverb
Spring Mental Weeding. Spring is the time for reflection, rebirth and new growth. Most of us are sick of working long hours in front of a computer. We need to shed our own brown dead leaves to make way for the new growth of spring. We all need to do some mental weeding.
The earth is transforming along with you. The days are getting longer and the weather is warming. The trees and plants are dropping their brown crunchy leaves. (Well, at least in South Florida) The new growth is antsy to burst free. Can't wait to see what blooms!
Father Richard Maxwell, aka "Father Max," had an interesting take on a question in the FAÇeADE Project. He sat for his portrait at St. Mary Magdalene Episcopal Church before the shut down. The atmosphere in the church is remarkable at 10:30 am. The clear windows and coral walls of the sanctuary reflect magnificent spiritual light.
I asked him the question, "what are your regrets?" He had put considerable thought into this question and it's answer. He preferred to think of regrets as "what ifs?" A brilliant take on a tricky question.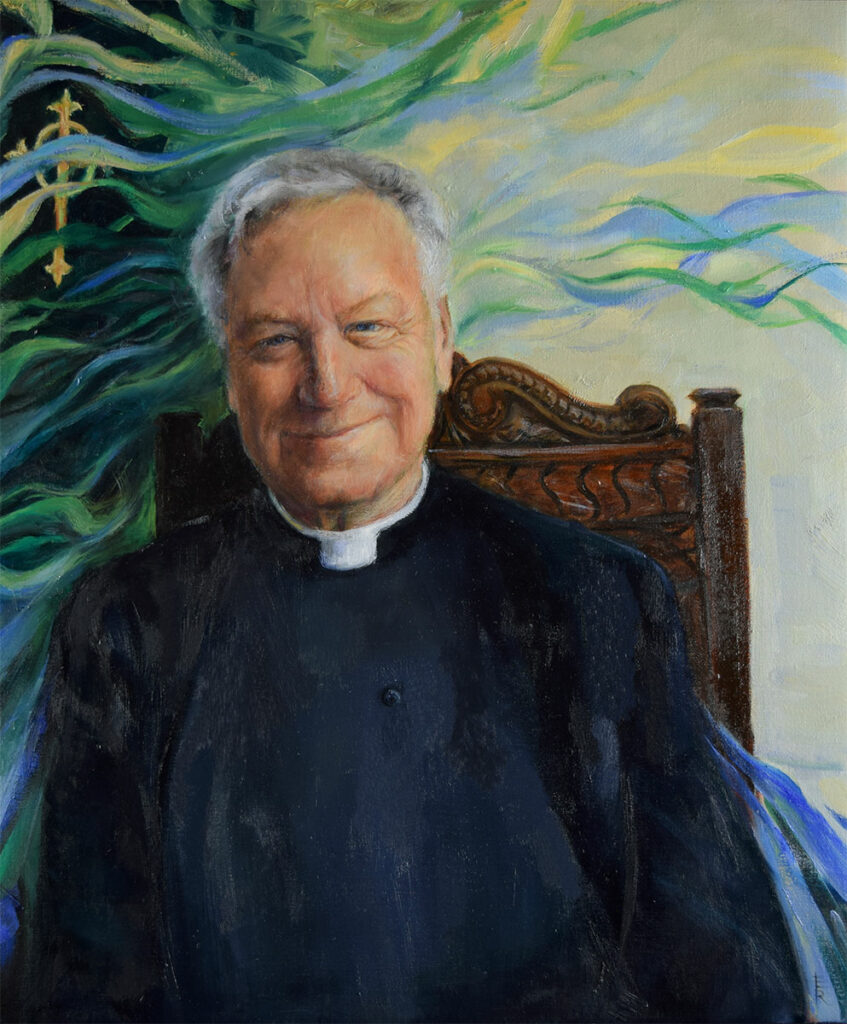 Father Max for the FAÇeADE Project
Regret is like the dried brown leaves in our garden of aspirations. Weed the regrets out and learn from them. Think of the "what if's" as possibilities. Imagine the fresh possibilities after release from our current "time-out".
They concluded that a person's sense of self has three elements.
The actual, ideal and the ought self.
Your

actual self

has the attributes you believe you have.
Your

ideal self

has the attributes you would like to have.

Your hopes, goals, aspirations or wishes.
 Your

ought self

is who you should have been. Your duties, obligations and responsibilities.
Gilovich and Davidi surveyed hundreds of subjects through six studies. They explained the differences between our ought and ideal selves. The subjects listed and categorized their regrets based on these descriptions.
The single biggest regret in life (76%) was not fulfilling their
ideal self
. Not fulfilling their hopes, goals and aspirations.
More than half had more
ideal self
regrets than
ought self
regrets.
Ought regrets are not fulfilling their duties, obligations and responsibilities.
How many times have you asked yourself, "what if?"
Hummm…What if I had taken that job? What if I had not gone to that party? What if I had been there for my mom?
The new growth that sprouts after Spring Mental Weeding will be the next "what if?" Nothing in the world will ever be the same after this year. Everyday life has evolved to offer new "what if's." (If we let them)
What if…I could communicate and collaborate world wide every day? And work from anywhere, even the beach?
What if…I could have dinner with my 98 year old Tu Tu on zoom every night? Discussing her day and any bits of wisdom?
What if…I could have a virtual meeting with an artist friend living in Paris? We could share all the culture and news and a pistachio macaron?
So, in the spirit of spring…clean out the stuff that stops you from evolving into your best self. Do some Spring Mental Weeding. Even after a year of "time-out," don't forget that change is constant. You are not stuck with past regrets if you see them as lessons learned.
The greatest lesson you can learn is to be true to your ideal self. Keep your hopes, dreams and aspirations in mind when you reach the fork the road of "what ifs?"
Looking back you will find that this is all that matters.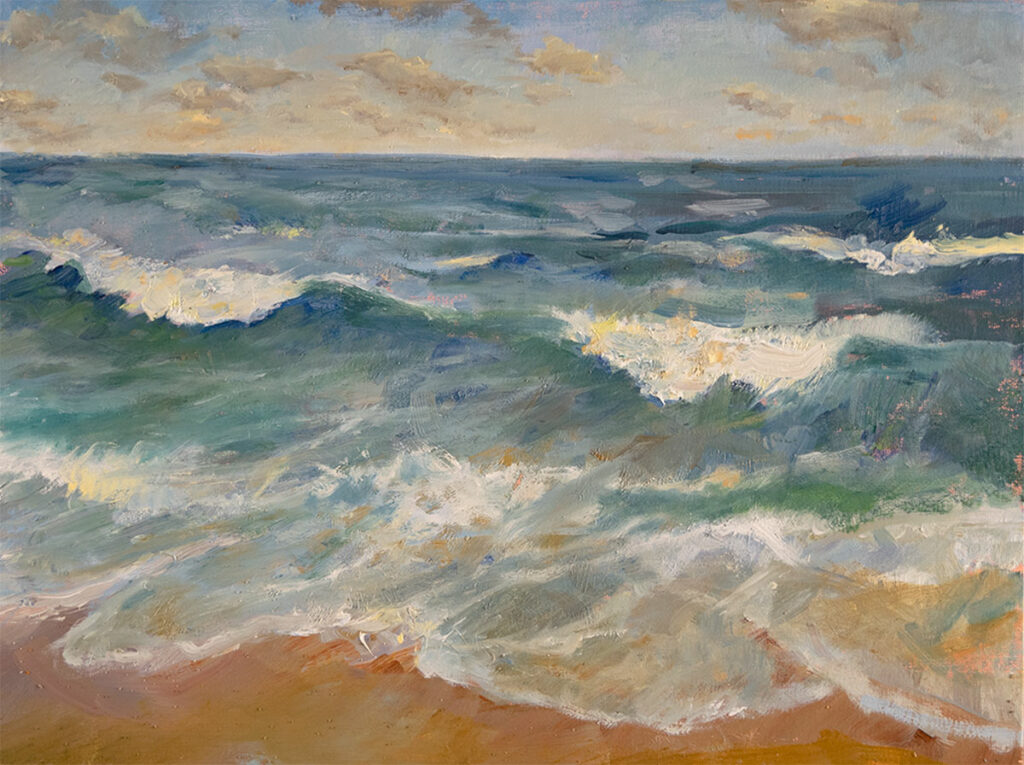 Late Afternoon Light – March 2021
Paint Therapy
Oil on Linen Panel
9 x 12″