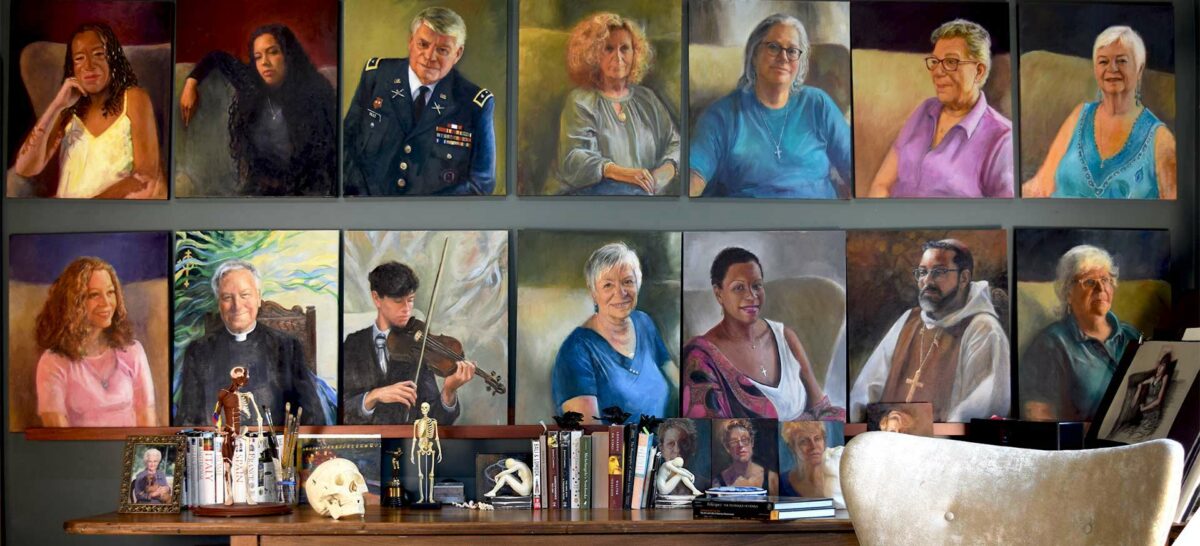 The FAÇeADE Project
One of the most exciting things about living in South Florida is our diversity. We have a full spectrum of skin tones, culture, and language from all over the United States and the world. Our playground of culture and language thrive on our differences.
This is the perfect place to launch the FAÇeADE Project, whose mission is to link individuals to the human experience through fine art portraiture. The people who posed for the Project gave me the time to paint them from life while becoming acquainted. We recorded our conversation and documented their experiences.
I started The FAÇeADE Project at St. Mary Magdalene Episcopal Church. Our congregation was healing from losing one of our beautiful teenagers to the Marjory Stoneman Douglas shootings and other internal upheavals. When we had discussions in small therapeutic groups, I found that I had not taken the time to look past people's façades. Taking the time to listen to their story uniquely connected me to them.
Portraiture was once a luxury for the affluent. Each piece is painted in oil on linen with a nod to the old masters. The size of each painting is a consistent 20 x 24." The power of our communal diversity is evident when the work hangs together. We fit together like a jigsaw puzzle and are much stronger together.
I have compiled a list of  "Topics of Conversation" inspired by the Japanese philosophy of IKIGAI to start the conversation. This is the intersection of what you love to do, what you are good at doing, what makes you money and what helps the world. I am always looking for fresh faces for  The FAÇeADE Project.
Please contact me if you might want to join The FAÇeADE Project. I require at least a 3 hour sitting and a recording of your story. Please look over the questions or come up with your own. You will sign a release of approval before any information is released to the world wide web or your painting is exhibited.